If you've not heard of 'Dark Social' don't panic, it only sounds sinister… it's actually quite an exciting challenge now facing modern-day marketers.
So what is it? Well, it's perfectly legal and is sure to impact your email marketing as much as any other part of your digital strategy (whether you're aware of the term or not).
As businesses, we love to create a website full of great content, shareable images and engaging videos. Then we push it out to Instagram and our Facebook business pages (etc), but this isn't how the next generation of customers are doing things anymore.
Millenia-who?
'Millenials' have been the hot-topic of marketers over the last 5 years or so and now they're coming of age. Also known as 'Generation Y', they have been the newcomers to business as they work their way through the ranks or leave full-time education for the joys of the office. But now they're middle management or beyond. They've made their mark on businesses and we have a new generation who are reaching late-teens into nearly 20's: Generation Z.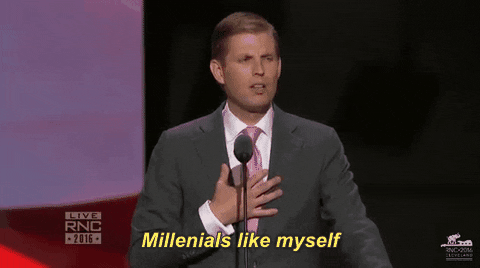 In the past, I've looked at how Generation Y (and beyond) are sharing their content from Facebook and we've all seen the rise of Snapchat (dog filter anyone?) and 'temporary' content through Instagram stories. This is just the more mainstream way that the emerging generations are sharing what they like with their friends. We forget that now – suddenly – Generation Y are now the 'parents' and they're quickly making way for new trends that are vastly different to what we thought was the latest way to share and communicate.
I remember wanting to do things because they were 'cool' when I was 18/19, but what was it that made it cool?
I'm pretty sure that anything that was the opposite of what our parents did was considered fairly 'cool'. We liked 'new music' and heavier or racier artists, and we boasted our favourite bands on hoodies or wore tight-fitting sports brands because our parents wore baggy-tops and bootleg jeans. Well now the digital youth are bucking our trends and actually, we are the 'uncool' parents who share our lives on Facebook and Twitter.
Now the new generation wants to share their experiences with a select group rather than in the public way that Facebook and Twitter default to.
Privacy is extremely important to Generation Z.
Gen' Z-ers were born around 1995 or later and have grown up with the internet in the palm of their hand whereas we Gen' Y-ers grew up early mass-internet and accessed the web through limited dial-up connections (remember that clunky tone?). Gen' Z-ers are so savvy that they realise immediately when they share content they leave a digital footprint to be judged, punished, which could lead to future repercussions. They're protecting their own credibility and futures with relatively high levels of privacy.
The downside to all this is while they get savvy, we as marketers, will have to rethink how we do digital and how we measure our successes. It's time to turn to the dark side.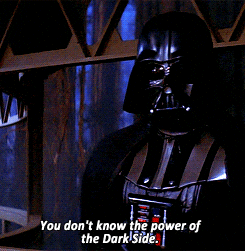 Come over to the Dark Social.
Dark Social revolves around parts of the digital ecosystem that aren't inherently trackable and can be temporary. This is where Gen' Z enjoy interacting with their peers – not in public forums like Facebook (where their parents hang out – urgh!) but in closed groups where they can be themselves in front of friends, out of the public eye and without later repercussions. It's safe, it's extremes of relevance and it's different to how Gen' Y (and older) do things.
Snapchat, Instagram stories and most importantly; email, Whatsapp and SMS, are all popular spaces that Gen' Z are filling with their shared chats and content. In WhatsApp they create groups and share between each other by simple click and share or copy-paste. This is where tracking becomes difficult.
So how do we get on-board and make the most of Dark Social?
Make sure your content is still the same. Make it full of your personality. Make it so that it still says the same things about your business. Make it clear why they should come and interact with you. All these things remain the same. The difference is that we need to be sharing in a different way and making sure everything is trackable.
"Dark Social is even more important across this broader set of sites. Almost 69% of social referrals were dark! Facebook came in second at 20%. Twitter was down at 6%"
There are two steps to success with Dark Social
1: Make it easy // Shorten it
Your first step is to get signed up to Bitly. This is a simple and (mostly) free service that allows you to take a simple web link, that you'd usually share on facebook (for example) and allows you to:
a) Shorten it, and
b) Track exactly what's being clicked and where the traffic is coming from.
This means that not only are we stepping into the realms of Dark Social but we potentially are tracking more than ever. So EVERY link you share now needs to be a Bitly (or similar) link. Here's a great example – this is Bitly via my own Bitly link: http://bit.ly/mnbitly
Confused? Just click and register!
2: Relevance // Sharable
Make the content sharable. Not just with Bitly links but also make sure that it's engaging and pushing the right products at the right time. Social and Dark Social alike don't like to be sold to but they do like some subtle product placement and easy-going opportunities to buy.
So next time you create an email campaign be sure to use shortened, trackable links over conventional copy and paste links. So that when your tracking escapes the conventional email clicks and ventures its way into dark social you can still track it.
Once you master these short and easy tips, then you can really start to master Dark Social by pushing some of these techniques through Instagram and Facebook ad campaigns – pay to get in front of your target audience, and give them a reason to click that link and consider working with you.